[addthis tool="addthis_inline_share_toolbox"]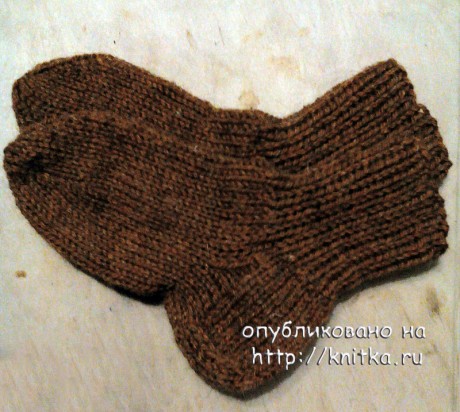 Socks foot size 20 cm.
Knitting yarn Spokes number 3.5. We collect 36 loops, distribute into 4 needles of 9 loops each. Knit 20 rows with 1×1 elastic. Next, knit on two needles in rotating rows of 15 rows. On two spokes, 18 loops are divided into three parts.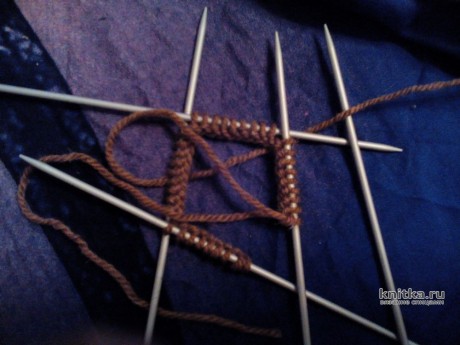 Simple socks for beginners

We knit only the middle part, tying the two together – the last one from the central part and the first one from the right and left parts until there are 6 central loops on the spoke.
So we knotted a little heel. Now recruited to the right and left of 8 loops from the edge. On the middle spoke we got 8 + 6 + 8 loops.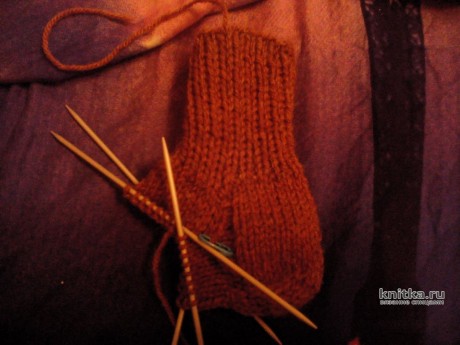 Next, you need to knit the heel wedge for a better fit of the sock on the foot. To do this, we reduce the loops to the center through a row until there are 8 loops on each spoke.
Next, we knit in circular rows to the toe, from the heel to the toe should be 16 cm. We begin to knit the toe. We turn down each spoke through the row. On the needles leave three loops. The remaining hinges are collected on the needle and pinched. Needle we fix, we hide strings. Try on. Also knit the second sock. All is ready.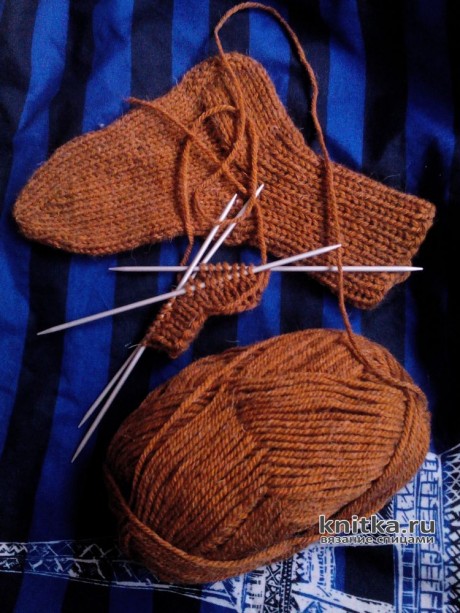 .


Categories: Kids