[addthis tool="addthis_inline_share_toolbox"]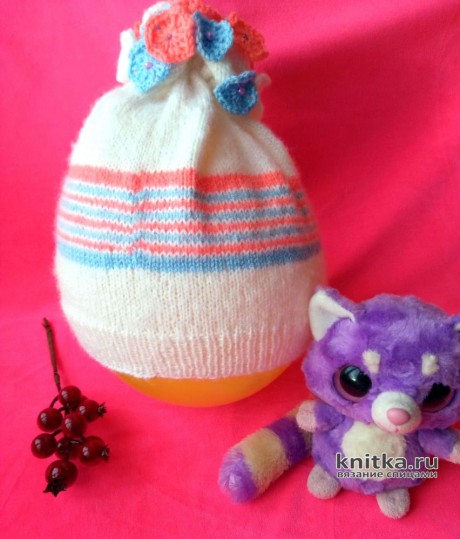 Spring! Heat, tenderness, lightness, beauty, renewal, first flowers …
Your young fashionable women are also waiting for updates!
For you, this spring hat for girls 5-9 years, size 52-56.
Cap light, soft, used Angora yarn.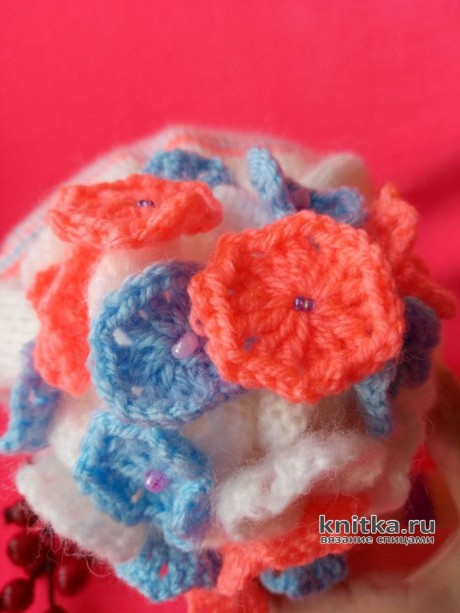 ,

interesting selection on knitka.ru

Girls Hats

36 exclusively girl hats


How to knit a hat, job description
Dial the needles for the required number of loops (on the girth of the head) and knit with an elastic band of 1×1 3-4 cm. Then knit with the front satin stitch (I knit in a circle) to a height of 20 cm from the start of knitting.
One row we knit like this: 1 person., 2 people together., 1 nakid. So knit to the end of the series. Get a hole, which then insert the cords.
After the holes, we knit with the facial surface another 5 cm and freely close the hinges.
Laces knitted on 3 needles (6 loops).
Flowers of multicolored yarn crocheted. : 5 airs we lock into a ring and tie up 5 petals (in 1 loop we knit 5 loops with 2 nakida). Flowers with beads fasten at the top of the cap.
Done!
.


Categories: Kids