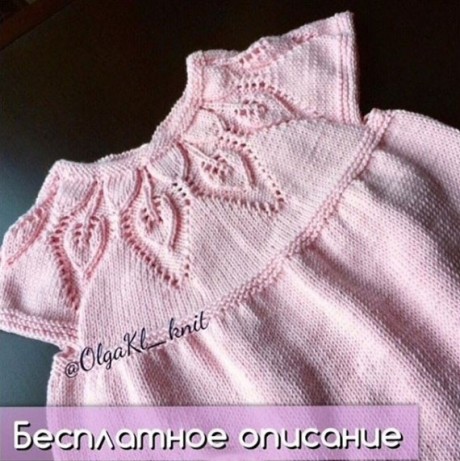 I saw somewhere in the Internet a dress with such a yoke and fell in love, but could not find the scheme of leaves.
The girls suggested where to watch the video, for which many thanks! Since I am not a novice, it was painful for me to watch step-by-step joint knitting (which I never watched to the end). I decided to make a written description of the coquette, because I think it is much more convenient. At your numerous requests I spread my records. I hope everything is clear there and you will succeed if you want to tie the same wonderful little dress (in [ ] highlighted rapport pattern).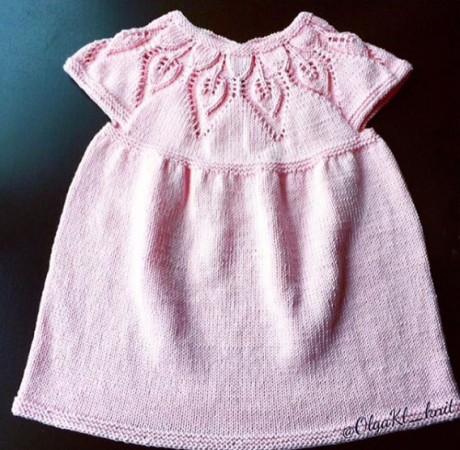 interesting selection on knitka.ru

Dresses for the Girl Knitting

13 children's models, without dresses for adults


Dress size: 1.5 – 2 years.
Yarn: 3 hanks Gazzal Baby Cotton. Composition: cotton – 60%, acrylic – 40%. Weight: 50 gr. Length: 165 m.
Description of a dress with a round yoke Leaves:
Description Author olgakl_knit
.


Categories: Kids